JAMES EYECARE STAFF

Tomeka Fossett
Tomeka was born in the heart of Arkansas. Before joining the team at James Eyecare, she worked as a Program Monitor for the Department of Workforce Services where she submitted national emergency grants for the state after suffering from natural disasters. She has 20 years of retail background, with 10 years of management experience and visual merchandising. She earned a Bachelor degree from the University of Central Arkansas.
Sarah Guarnieri
Sarah grew up in Hot Springs and then moved to Conway to attend college. She graduated from the University of Central Arkansas with a bachelors degree in Business Administration.
Sarah started her career at James Eyecare right after graduating from college. She moved to the Dallas area for a year and has been with us ever since moving back home.
Sarah and Francesco were married in Dallas in May 2015, and the newlyweds are happy to be back in Little Rock. Sarah enjoys crafting, refurbishing and building pallet furniture. Sarah and Francesco have a Pomeranian/chihuahua mix named Ed.
Natalie Hargis
After graduating from Ouachita Baptist University in 2012, Natalie moved to Little Rock to marry her college sweetheart and cheer him on through medical school. In 2014, she joined our team at James Eyecare as an Optometry Assistant.
Though she has been known to dedicate hours to her couch and Netflix, you will most likely find Natalie spending her free time out and about with her husband Alex – trying new restaurants or chasing after their Beauceron puppy, Joanie, on the Arkansas River Trail.
"I love my job. It is so rewarding to utilize my experience and passion in patient care to better the vision and lives of our patients on a day to day basis!"
Samantha Harrod
Samantha grew up in Marvell, Arkansas where her love for fashion and design started early. She spent many afternoons in her grandparents' department store, Davidson's Department Store, dressing up in hats and shoes.
Samantha graduated from the University of Arkansas at Little Rock with a degree in Health Sciences with an emphasis in Community Health and Promotion.
She joined James Eyecare Center in 2004 as an Optician and Buyer bringing both the sharp fashion sense she honed in her grandparents' store and her interest in healthcare to the benefit of all of JEC's patients and customers.
Samantha and her husband, James, live in Fayetteville with their two children, Elleigh Grace and Warren, and Golden Retriever, Bo. She enjoys travel and trying new culinary experiences.
"If someone leaves our office without finding the perfect pair of glasses, I have failed. I find success in the compliments and satisfaction of our frame selections."
Abby Meier
Abby grew up in a small (but mighty) town of Paron, AR and is a proud alumna of Benton High School. She joined our staff in 2012 already experienced in optical sales and has expanded her knowledge to the clinical side as well.
Abby loves spending time with friends and family and being outdoors as much as possible. She enjoys being creative which includes writing music with her husband, Marcus.
Abby and Marcus reside in Benton with their dogs Dexter (Corgi/Jack Russell mix) and Jake (Basset Hound mix).
"I'm happy to be a part of James Eyecare & Optics Gallery because we provide quality service and products."
Lauren Nobles
Lauren grew up in Stuttgart, Arkansas and after high school attended the University of Arkansas in Fayetteville. She successfully completed a biology major with an emphasis on pre-optometry and a minor in general business. In the spring of 2014, she graduated with a Bachelor of Arts degree and her goal is to attend optometry school in the near future.
Her passion for optometry began at a very early age and has pursued a career in this field ever since. When she joined the James Eyecare team in October 2014, her prior optometric experience consisted only of clinical work as a technician. She was added to the optical sales department at James Eyecare which came as a bit of a surprise considering she had no experience in sales, but quickly fell in love with this position.
"I thoroughly enjoy assisting customers in picking out glasses, and I believe our optical staff is great at helping people find frames that not only physically fit them, but also reflect their personality and lifestyle."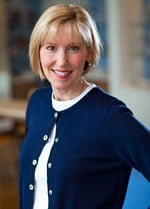 Virginia Storment
Virginia grew up in Blytheville and has a degree in Fine Art from the University of Arkansas. She spent several years teaching art and several years in interior design. She joined the team at James Eyecare & Optics Gallery after helping Dr. James design the new office.
Virginia and her husband, John, live in Chenal and enjoy spending time with their children and grandchildren. Virginia's favorite part of her work is helping people choose eyewear that compliments their personality.
Britney Wood
Britney Wood is a Little Rock native, and spent most of her childhood in the country climbing trees and catching fire flies in mason jars with her sister, a true tomboy a heart. She graduated from Mount Saint Mary's Academy where she went on to study at the University of Arkansas at Little Rock.
Britney has a background in bank management, cosmetics, and retail management. She has since added the optical field to the list when she joined the team at James Eye care and Optics in May of 2014.
In her free time, Britney enjoys spending time with her daughter, climbing pinnacle mountain, and reading. She also enjoys astronomy and is a member of the Central Arkansas Astronomical Society. Britney resides in Hillcrest with her daughter Isabell.
Misty Wood
Misty grew up in Little Rock and graduated from Mount Saint Mary Academy.  She then went to UALR where she earned a bachelor's degree in studio art and psychology. Misty has 20 years of retail experience with 13 of those in retail management.   Misty joined James Eyecare & Optics Gallery in October 2013.
In Misty's spare time she loves reading, climbing Pinnacle mountain and spending time with her family and friends. Misty loves animals and is a passionate and dedicated member of the Humane Society of The United States, and The ASPCA. Misty lives in Hilcrest with her pug, Vinnie, and her yorkie, Mick.